Handmaidens, 2015, painted chalkware and hand grenades
SPURIOUS 2018
Gouache, wax, ink, graphite, and digital print on paper, 43.5 x 65.75 inches.
Published in Hyperallergic, March 3, 2018
SPURIOUS
Just as Achilles, swift of foot though absent spear:
"I really believe I'd run in there even if I didn't have a weapon."
—US President Donald John Trump
Just as Hermes, winged sandaled interpreter translates:
"I think he was just stating that as a leader, he would have stepped in and hopefully been able to help."
—White House Press Secretary Sarah Huckabee Sanders
Discrepancies are aesthetic:
"You know, beautiful marble floor, didn't look like it. It changed color. Became very red […] it's just not my thing."
—US President Donald John Trump
It's a bone spur kind of thing.
Achilles' Dove, 2014, painted chalkware and articulated prosthetic, 10x13x6 inches
RAPT, 2014
alabaster with acrylic eagle eyes and wax, 22x14x13 inches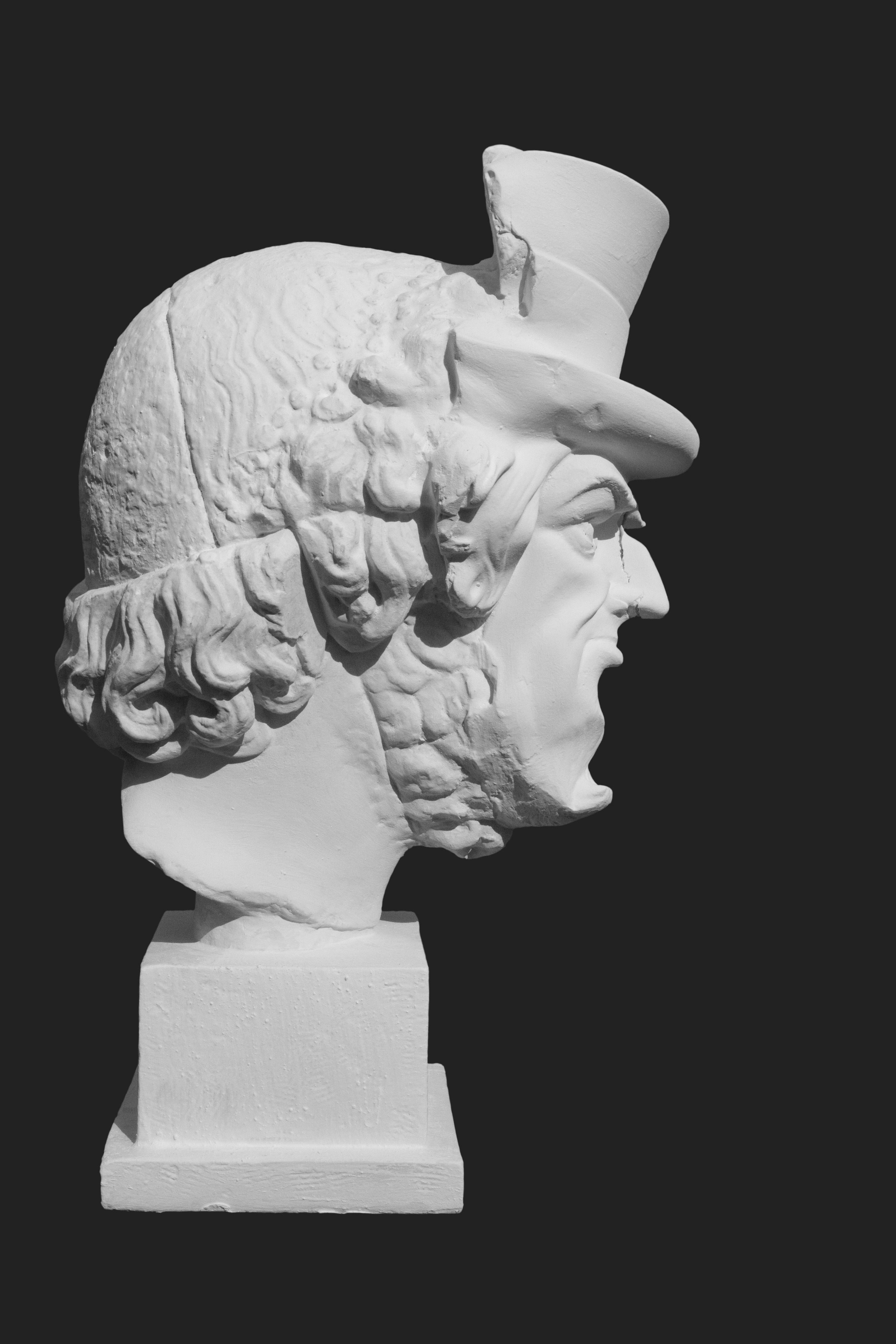 Sam I Am, 2014, hydrocal, 19x10x12 inches
The devolution of democracy, alluding to Ted Cruz' 2013 marathon faux filibuster reading of Green Eggs and Ham
Sam I Am, 2014, hydrocal, 19x10x12 inches
The devolution of democracy, alluding to Ted Cruz' 2013 marathon faux filibuster reading of Green Eggs and Ham
Myth of Might, 2013, cast marble, gilded plastic, 16x8x7
Gilded eaglets emerge from the fists of superhero Hulk
Myth of Might, 2013, cast marble, gilded plastic, 16x8x7
Gilded eaglet emerges from the fist of superhero Hulk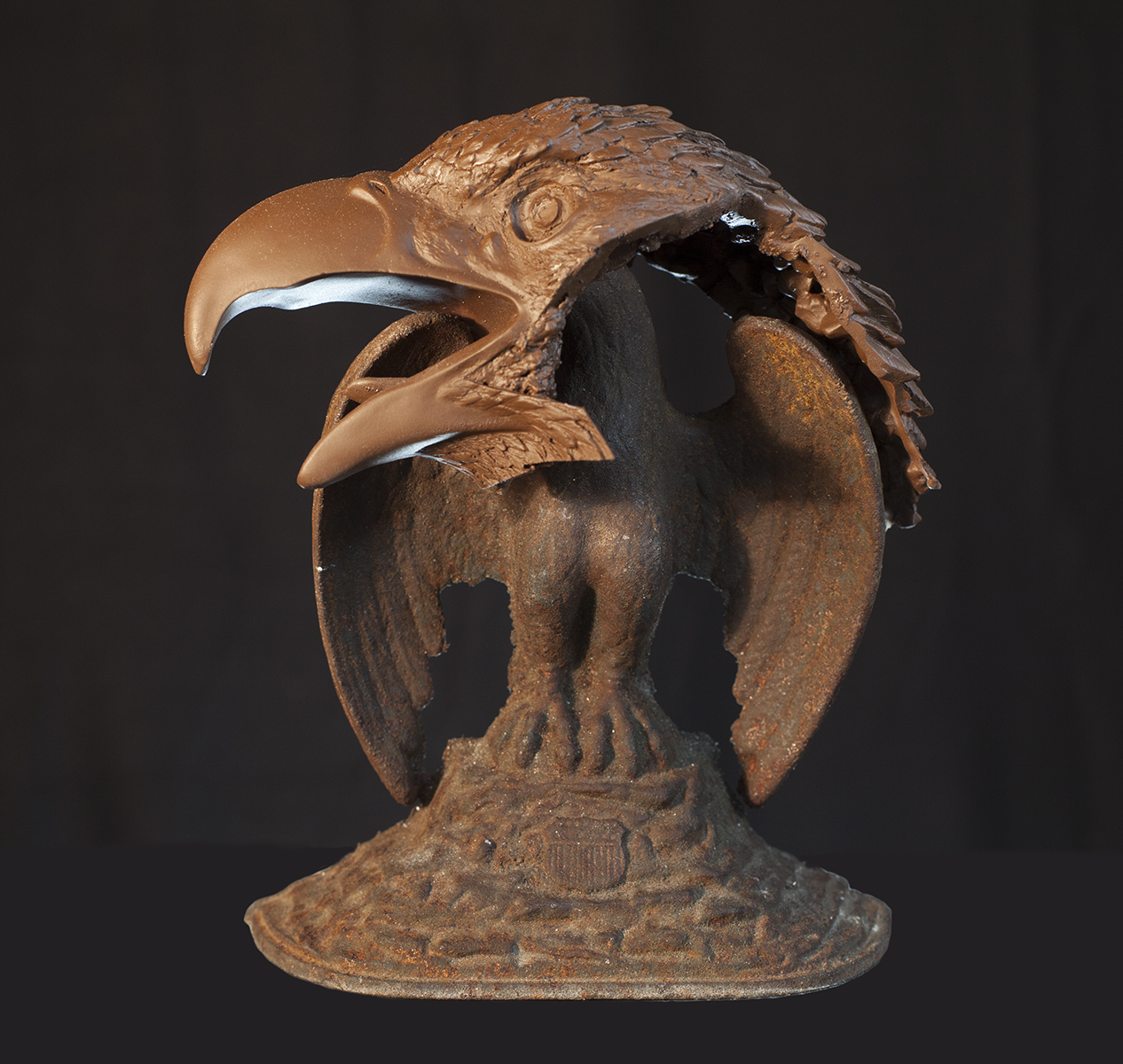 Golden Calf, 2014, gilded prosthetic leg and plaster, 22x15x6 inches
Golden Calf, 2014, gilded prosthetic leg and plaster, 22x15x6 inches
Golden Calf, 2014, gilded prosthetic leg and plaster, 22x15x6 inches
Pull, 2013
Inkjet print of sculpture
WORN, 2013, painted cultured marble
Binds, 2015, marble, hydrocal and plastic handcuff
PERIPHERAL, 2015
Altered plaster bust, prosthetic human eyes, 18h x 8.5w x 8.5d inches
DEPOSITION
2014, replica of human skull with wax and egg shell, 8h x 6w x 8d inches